LEGAL DIGEST ISSUE 04 . APRIR 2023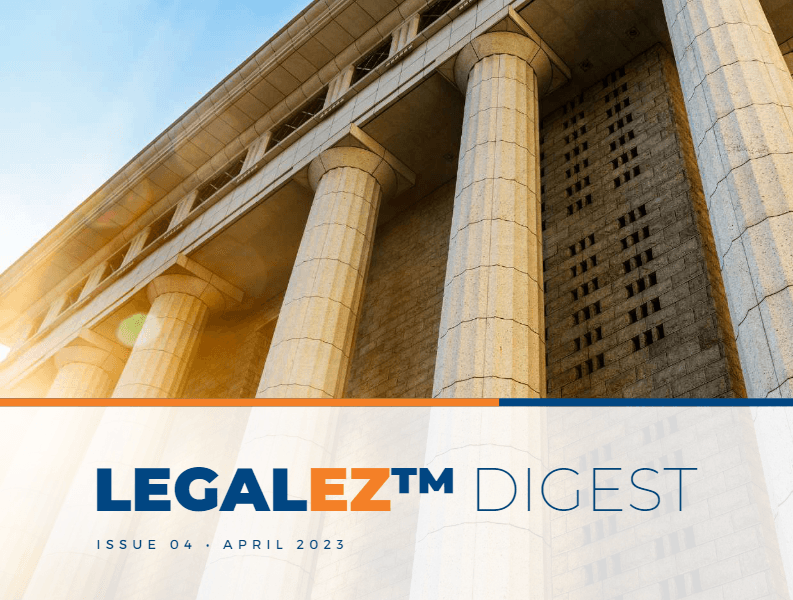 The past few months have been a busy period for many pharmaceutical and medical device manufacturers. Transparency Reporting requirements are becoming more rigorous with many Countries striving to strengthen their requirements to build a more transparent relationship with healthcare professionals. We at Vector Health, alongside our partners; VCBioLaw and Liles & Parker, continue to bring to you the latest Transparency Reporting Requirements and compliance guidelines through our LegalEZ™ Digest.
ARE YOU UP TO DATE WITH YOUR REPORTING REQUIREMENTS FOR THE MONTH OF MAY?
With the US Federal Sunshine Report now out of the way, many companies will be taking a back seat after the storm. The month of May is not as busy but there are some Reporting Requirements due for this month.
Highlights
In this edition, we will be sharing with you some important updates about:
US State and Global disclosure requirement for the month of May.
CMS updates and guidance of the Review & Dispute Stage of the Open Payments Process.
Enforcement judgments in respect of Anti-Kickback Statute.
Compliance commentary & guidance on Anti-Kickback Statue.
Latest update on the DOJ Evaluation of Corporate Compliance Programs (ECCP).
Disclaimer:
This newsletter is the property of Vector Health Inc. This newsletter may NOT be shared internally or externally. Any information contained in this newsletter is for information purposes only. Any regulatory or compliance commentary provided is the personal opinion of the individual giving the commentary and should not be construed as legal advice or specifically associated with Vector Health, VC Biolaw, and Liles Parker. Vector Health, VC Biolaw, and Liles Parker do not take any responsibility for any damages associated as a result of any individual or company acting upon any information in this newsletter. It should be noted that although licensed legal practitioners, in multiple jurisdictions, may have contributed to the preparation of this newsletter, subscribing to this newsletter does not create an attorney-client relationship. Anyone seeking specific regulatory advice is encouraged to email us at [email protected] to book an appointment.