VECTOR HEALTH HAD A STRONG PRESENCE AT TRANSPARENCY, AGREGATE SPEND & HCP ENGAGEMENT CONFERENCE:
Vector Health team attended the recent 3-day Transparency, Aggregate Spend & HCP Engagement Conference, that took place in DC, US. Vector Health had a strong presence at the event as a sponsor and actively contributed to discussions on reporting, auditing & monitoring with the attendees.
Vector Health team enjoyed being at the conference. The agenda for the event did not fail to impress. The key industry speakers at the event shared valuable insights on several areas surrounding Transparency, Aggregate Spend & HCP Engagement.
A bonus for the transparency professionals was that CMS representatives were also present and shed a bit of light on the transparency audit; which some of us have been hearing about. This is probably the most awaited update which transparency professionals are eager to find out more information on.
Our team present at the conference have provided the key take aways on the CMS Audits:
• CMS representatives confirmed during their live Q&A session that CMS will be conducting an audit which is thought to be imminent.
• CMS has already gone through a round of voluntary audit with some companies, to help CMS develop the audit process.
• Some companies during the voluntary audit were selected on a random basis and some were selected based on "risk based" selection.
• The audit process has not yet been finalised but will follow general audit principles.
• CMS will reach out to companies regarding their intention to audit using the up-to-date contact details on the open payment's platform. If contact details are not available then CMS will supplement this with external research to obtain contact information.
• Once the audit has been carried out and published it has been said that only general information will be published and not detailed information about the company – however this has not yet been finalised by CMS.
CMS will release further details once the process has been finalised. Companies are encouraged to sign up to the CMS listserv to receive the latest CMS updates.
Vector Health will be providing further details and Key Take-Aways from the event in the September Edition of the LegalEZ Newsletter.
If you are interested in receiving a complementary copy of our September LegalEZ Newsletter then please contact us.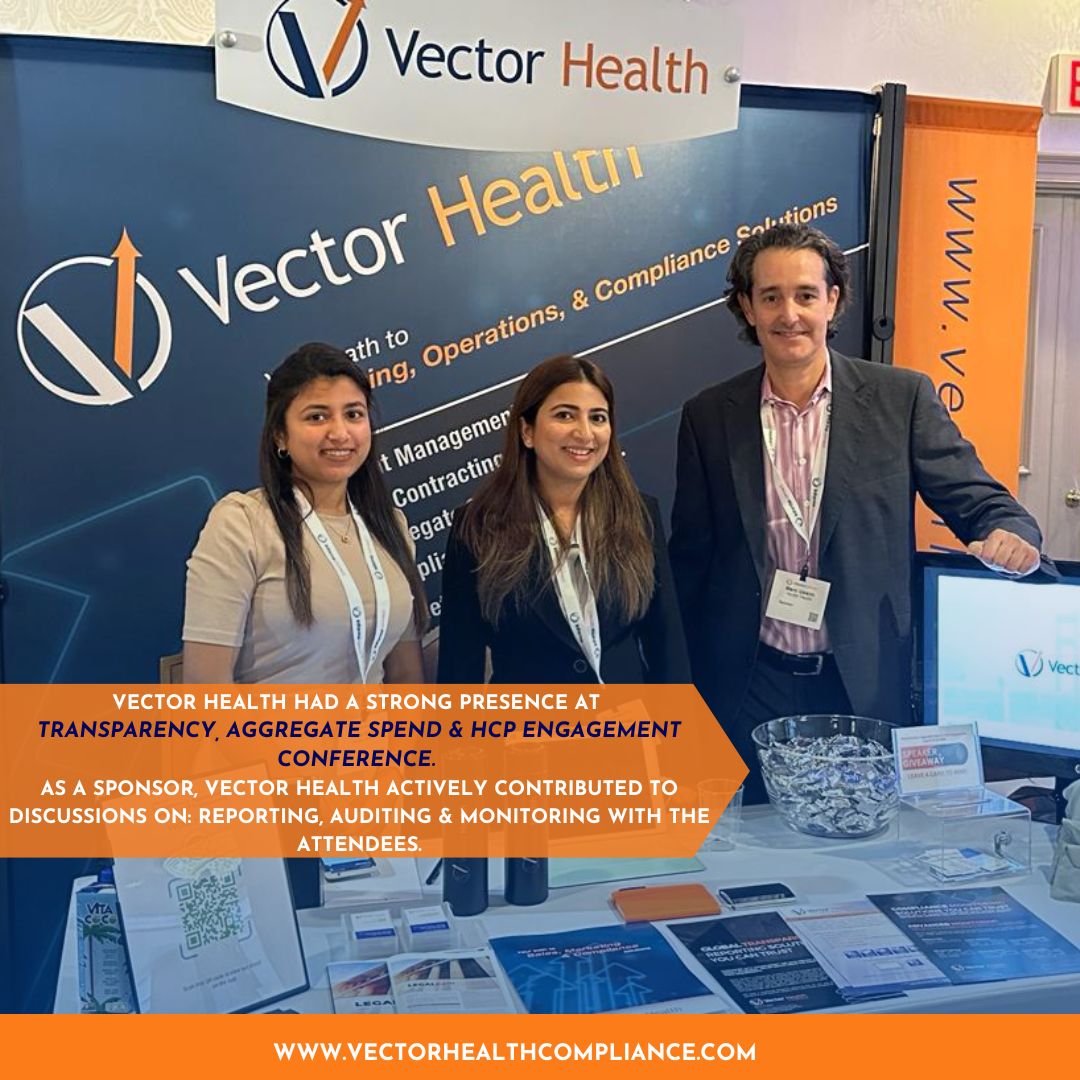 TRANSPARENCY, AGGREGATE SPEND & HCP ENGAGEMENT 2023 IS ARMED WITH EXPERTLY CURATED DISCUSSIONS ON THE TOPICS KEEPING YOU UP AT NIGHT:
HCP Engagement Strategy
The Five Pillars of HCP Engagements and How to Capture Them
Fair Market Value Updates
HCP Fireside Chat
Data Collection, Analytics and Governance:
Luminary Address—The Impact of Data-Driven Insights for Company Success
Review Data Collection Processes for Impactful and Compliant Reporting 
Industry Best Practices to Overcome Key Challenges Related to Open Payments Reporting  
Data Governance Deep Dive 
Ensure Data Accuracy and Integrity 
Analyzing and Applying Transparency Data Insights 
Utilize Analytics to Identify Key Risk Indicators 
Compliance Monitoring
Keynote Enforcement Panel—Insight into Emerging Risk Areas for Bio/Pharma/MedTech Companies
Best Practices for Preparing for a CMS Audit
Enhance Monitoring and Auditing Programs
Strive for Predictive Monitoring – Tailor Activities based on Meaningful Insights
Leverage Artificial Intelligence and Advanced Analytics in Compliance Monitoring
The Evolution of Compliance Monitoring – How is it Changing?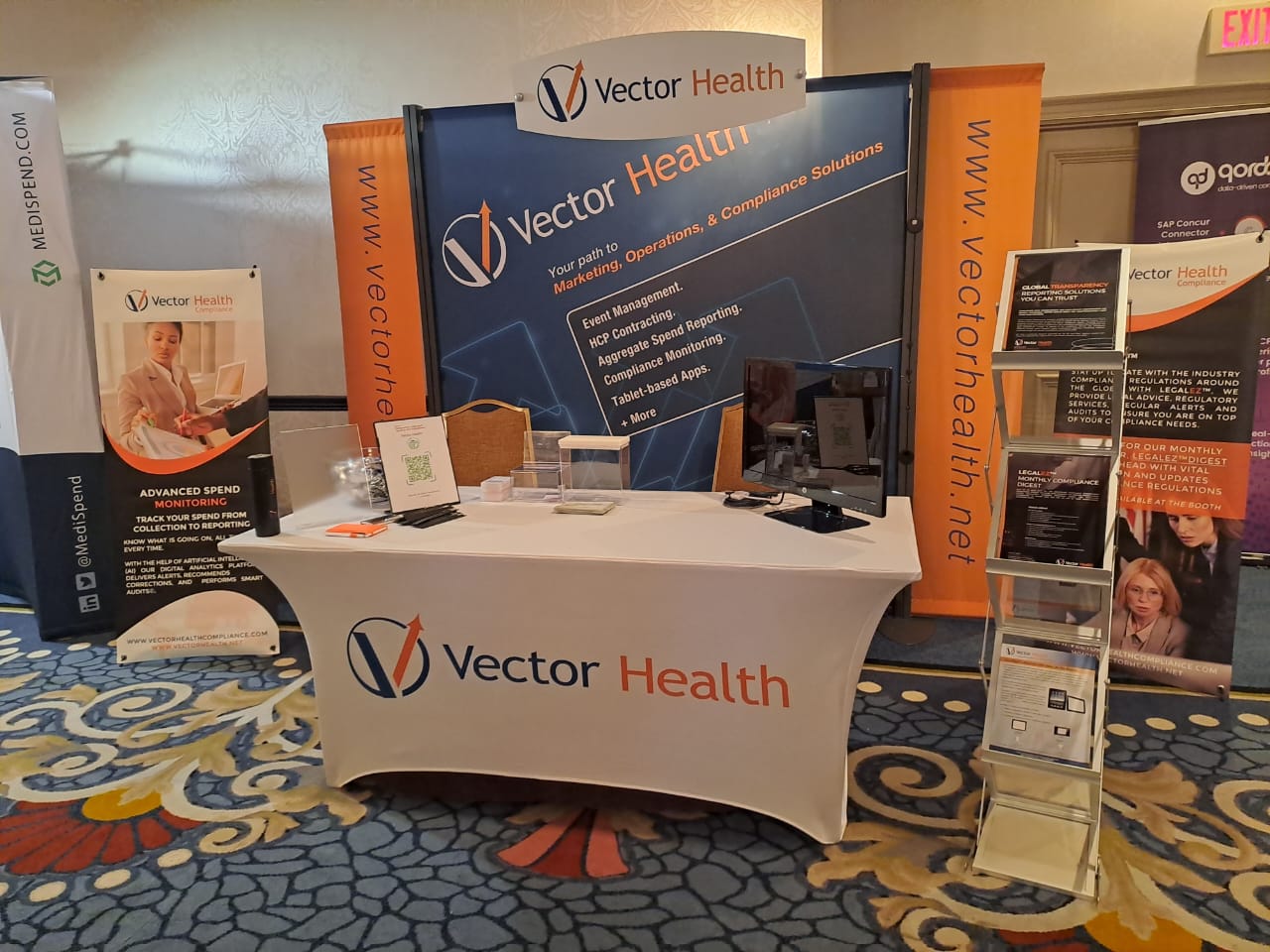 We're at the Aggregate Spend World Conference in Washington, DC for the next three days! If you're attending too, make sure to connect with us and share insights, ideas, and experiences.
Office
237 Kearny Street, Suite 294, San Francisco, CA 94108